Macao-Hong Kong
---
Hong Kong and Macao sit 60km apart, on either sides of the Pearl River Delta. Despite their close proximity, the two states have some interesting differences.
Some Tips for travelling from Macao to Hong Kong
1. Visa for Hong Kong
The HKSAR passport is valid for travel to all countries in the world. 162 countries and territories have granted visa-free access or visa-on-arrival to HKSAR Passport holders. The final consent to enter the countries concerned is, nonetheless, up to the relevant immigration authorities.
Full list of Visa Free Countries could be found via
https://www.immd.gov.hk/pdf/Full_List_of_Visa-free_Access_or_Visa-on-arrival_for_HKSAR_Passport_en.pdf
2. Transportation from Macao to Hong Kong
• Take Ferry from Macao to Hong Kong
Macao is a close neighbour of Hong Kong, which is just about 60km away from Hong Kong. You can take bus, ferry or helicopter to Macao from Hong Kong. While ferry is the most convenient and money-saving way, and will take less 1 hour to arrive at Macao.
About the ferry transfer from Macao to Hong Kong, you could take the COTAI JET or COTAI JET.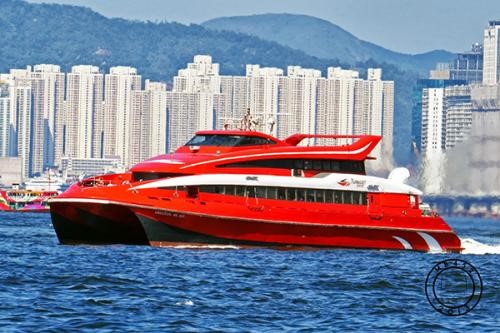 Detail information about the COTAI JET and to buy the ticket, kindly find the information via
https://www.turbojet.com.hk/en/
Detail information about the COTAI JET and to buy the ticket, kindly find the information via
https://www.cotaiwaterjet.com/index.html
• Pushed for time? Take a Helicopter from Macao to Hong Kong
If you are severely pressed for time or for those who want to enjoy something extra special, there is also the option of taking a helicopter between Macao and Hong Kong. It costs around HK$3,000 per passenger. It takes off and lands on top of the ferry terminals.
3. Currency in Hong Kong
Do remember to prepare HK dollars before you went to Hong Kong.
4. Attractions in Hong Kong
Hong Kong, involved the mixture of tradition and modern, has much to explore. Below are Top Ten Attractions in Hong Kong, to help you find your way to explore the multi-beauty of this bustling commercial city.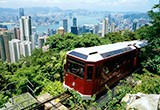 The Peak
Out-of-this-world view of skyscrapers, the glittering harbour and the green hills of the distant New Territories.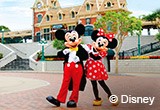 Hong Kong Disneyland
Enjoy a complete Disney experience at Hong Kong Disneyland and its hotels, with all your favourite rides and characters!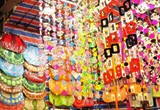 Ladies' Market
About a kilometre of street-market bustle and clothing, accessories and souvenir bargains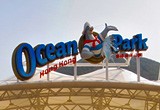 Ocean Park Hong Kong
Thrill rides, giant pandas and a world-class aquarium keep Ocean Park on Hong Kong's list of favourites.
Temple Street Night Market
Souvenirs, snacks, opera singers and fortune tellers – ordered chaos in action.
Clock Tower
A landmark from the Age of Steam and a reminder of Hong Kong's colonial heritage
Tsim Sha Tsui Promenade
Take a walk on the bright side! Stroll along the waterfront with your eyes locked on one of the world's most spectacular city skylines.
Golden Bauhinia Square (and HKCEC)
The backdrop for the daily flag-raising ceremony, near a world-renowned convention centre.
Lan Kwai Fong
Hong Kong's best-known party hot spot.
Avenue of Stars
Relive some of the most celebrated moments in Asia's movie industry.
Macao and Other Nearyby Cities
Macao is also close to Guangzhou, Shenzhen and Zhuhai, however, those cities all needs the PRC visas, kindly prepare in advance as well as the Chinese Currency (RMB).