Must-go in Macao
---
Macao's rich and varied history has left its mark on the city, with vibrant reminders of its heritage as a Chinese fishing settlement intermingled with landmarks to its past as a Portuguese outpost. Around every corner, the city's unique multicultural character invites visitors to explore and discover new facets of Macao.
1. Landmarks & Attractions
Historical Interests
The Ruins of St. Paul's (大三巴)
Open Time
: All Day
Location
: Rua de Sao Paulo
The towering facade of the Church of Mater Dei marks the Ruins of St. Paul's.
Location
: Dongwangyang Mountain, Wangdetang District
At Macao's highest point sits China's first modern lighthouse and part of the UNESCO World Heritage Site Historic.
Temples and Churches
The city's oldest temple is dedicated to the goddess who gave Macao its name.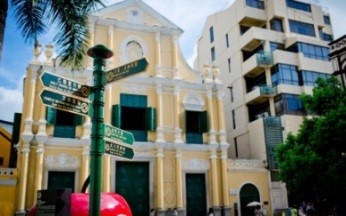 The distinctive sunny façade of this Baroque church makes it an instantly recognizable landmark and cultural treasure, part of the UNESCO World Heritage Site Historic.
Museums and Galleries
Location
: No. 112 Praceta do Museu de Macao
The history, legacy and future of Macao is proudly displayed at the Macao Museum.
Location
: Avenida Dr. Sun Yat-Sen, Macao Science Center
A regional platform for science education, convention and exhibition to promote science popularization and education in Macao.
Grand Prix Museum (大赛车博物馆)
Open Time
: 10 am – 8 pm (Closed on Tuesdays)
Location
: Tourism Activies Centre, Rua Luis Gonzaga Gomes 431, Basement
The Grand Prix Museum showcases the people and machines that made the event a world-famous spectacle.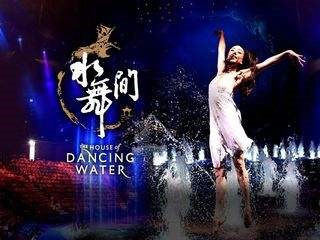 A water-based stage show performed over 1,000 times and seen by over 2 million spectators since 2013.
Featured Parks
The Lou Lim Iok Park is the only one private garden and owns both traditional Chinese Lingnan gardening style and Portuguese architectural style.
The Seac Pai Van Park is the largest natural green belt of Macao and is appointed with a Museum of Nature & Agriculture, a children's zoo, an aviary, a botanical garden...
Local Attractions
Macao Tower (澳门塔)
Stunning views of the city skyline and the Pearl River Delta await at the top of Macao Tower.
Hac Sa Beach is the largest natural beach in Macao famous for the Black sand on the beach. It is a great place for BBQ and camping.
Golden Reel-Figure-8 Ferris Wheel (影汇之星8字摩天轮)
Open Time
: 12 am-9 pm (Monday-Friday); 11 am- 9 pm (Weekends and Public Holidays)
Location
: Studio City, Estrada do Istmo, Cotai, Macao
Let your fortunes soar to new heights on the world's highest figure-8 Ferris wheel and admire the breathtaking views of the city 130 meters up in the air.
Bus Routes for Macao Attractions
Macao Bus lines
cover almost all the attractions and hotels on the Macao Peninsular and the main tourist spots on the outlying islands of Taipa and Coloane.
Detail Bus Itinerary and Detail Tourism Map of Macao Pictures
Operating Time:
6:00 to 24:00, kindly avoid the peak morning and evening traffic
Fares:
2.5 MOP$ (within the Macao Peninsular); 3-5 MOP$ (to the islands of Taipa and Coloane); 6 MOP$ (To Macao International Airport on Taipa Island from the Macao Peninsular)
Bus Nos. 21, 21A, 25, 26 and 26A run between the Macao Peninsular and islands of Taipa and Coloane
Bus Nos. 11, 22, 28A, 33 and 34 run between the Macao Peninsular and island of Taipa
API is a special line plying between the Macao International Airport on the island of Taipa and the Macao Peninsular
2. Shopping Centers
The Grand Canal Shops (大运河购物中心)
Address: Castella Street, Di Moda Street and San Luca Street

The grand canal shopping can really let you forget the time and makes you keep on window shopping. Of course there are many interesting things happening. Employed buskers are everywhere to entertain the guests. Guest can purchase ticket for the Gondola ride. There are cafes and restaurants scattered around the grand canal for cup of coffee...
New Yaohan Department Store (新八佰伴百货)
Address: Av. Doutor Mário Soares n 90, Macao

The Yaohan is certainly the most reputable department store of Macao, and main shopping complex for both locals and visitors. The Avenida de Horta e Costa is a principal commercial and shopping thoroughfare that is nowadays lined by shops and stalls offering merchandise and goods that one expects to find at a reasonable price.