Invited Speakers
---
Dr. Waqar Haque
Department of Radiation Oncology, Houston Methodist Hospital, U.S.A.
---
Speech Title:
Utilization of neoadjuvant intensity-modulated radiation therapy and proton beam therapy for esophageal cancer in the United States
Abstract: Background: Randomized esophageal cancer (EC) trials have utilized two- or three-dimensional conformal radiotherapy (3DCRT). Advanced radiotherapy (RT) techniques [(ARTs): intensity-modulated radiotherapy (IMRT) and proton beam therapy (PBT)] may have benefits, but are relatively unproven. This is the first study to date evaluating utilization of ARTs versus 3DCRT in the trimodality setting in the United States.
Methods: The National Cancer Data Base (NCDB) was queried (2004–2013) for newly-diagnosed cT1bT4bN0/N+M0 EC receiving neoadjuvant CRT followed by esophagectomy. The primary objective was to assess temporal trends, with multivariable logistic regression analysis assessing factors predictive of receiving ARTs. Secondarily, Kaplan-Meier analysis evaluated overall survival (OS), Cox proportional hazards modeling determined variables associated with OS, and postoperative complications were compared between cohorts.
Results: Altogether, 3,138 patients met criteria; 1,398 (45%) received 3DCRT, and 1,740 (55%) received ARTs (99% IMRT, 1% PBT). Temporally, utilization of ARTs is steadily rising in the United States, from 20% in 2004 to 69% in 2013, corresponding with a progressive decrease in utilization of 3DCRT. ARTs were more often delivered with advancing age, squamous cell histology, N2+ disease, and at academic centers (P0.05 for all). Treatment at an academic center independently correlated with improved OS (P<0.001).
Conclusions: Utilization of ARTs (IMRT in the vast majority) is steadily rising in the United States; 3DCRT is now used in a minority of patients. This has implications for payers and insurance coverage. ART use is impacted by not only age and disease factors, but also regional and facility differences. Treatment at an academic facility independently correlated with higher survival, which has implications for patient counseling.
Keywords: Esophageal cancer (EC); radiation therapy; chemotherapy; esophagectomy; intensity-modulated radiation therapy; proton beam therapy (PBT)

---
Dr. Andrea Tinelli
Professor
Department of Obstetrics and Gynecology, "Veris delli Ponti" Hospital, Scorrano, Lecce, Italy;
Division of Experimental Endoscopic Surgery, Imaging,Technology and Minimally Invasive Therapy, Vito Fazzi Hospital, P.zza Muratore, Lecce, Italy;
Laboratory of Human Physiology,Phystech BioMed School, Faculty of Biological & Medical Physics, Moscow Institute of Physics and Technology (State University), Russia
---
Speech Title:
Pseudocapsule Thickness in Reproductive Surgery: A Further Possible Correlation Between Submucous Fibroids And Fertility
Abstract: Uterine fibroid, during its growth, cause the progressive formation of a peripheral anatomical structure, a pseudocapsule. This structure originates fromthe fibroid compression of the surrounding myometrium and separates fibroid from the healthy myometrium. The pseudocapsule shifts the myometrial muscular fibers, maintaining the integrity and contractility of uterine musculature. Fibroid is structurally anchored to its pseudocapsule by connective bridges, but it lacks its own true vascular pedicle. Occasionally, bridges of collagen fibers and vessels anchoringfibroid to myometrium interrupting the pseudocapsule surface. Those physio pathological phenomena result in the formation of a clear cleavage plane either between myoma and the pseudocapsule, or between the pseudocapsule and the surrounding myometrium, as well. At the ultrastructural level, visualized by transmission electron microscopy (TEM), the pseudocapsule cells have the features of smooth muscle cells like the myometrium, indicating that the pseudocapsule is part of the myometrium compressed by the myoma. Moreover, pseudocapsule is plentiful of collagen fibers, neurofibers and blood vessels, as a neurovascular bundle surrounding fibroid. Genetically, the pseudocapsule of the myoma has the same biological structure as the myometrium and the biochemical growth factors evaluation showed intense angiogenesis in pseudocapsule vessels. Angiogenetic factorsidentified in the pseudocapsule vessels are already widely involved in the physiology of the myometrium and these substances are thought to have a pivotal role in wound healing and muscular innervation. Myometrial wound healing is an interactive, dynamic process involving neuromodulators, angiogenetic factors, neuropeptides, blood cells, extracellular matrix, and parenchymal cells that follows three complex and overlapping phases: inflammation, tissue formation, and tissue remodeling. In the physiology of these processes, they also fit also nervous system and its neurotransmitters, as Substance P (SP), Vasoactive Intestinal Peptide (VIP), neuropeptide Y (NPY), Oxytocin (OXT), Vasopressin (VP), PGP 9.5, calcitonin gene-related peptide (CGRP), growth hormone-releasing hormone (GHRH). They play a role in mediating inflammation and wound healing, involved in physiology and scar repair in different tissues, including uterine muscle. In regenerative processes associated to pseudocapsule sparing, neuropeptides and neurotransmitters are speculativelyinvolved also in wound healing. Moreover, growth factors present in the myoma pseudocapsule induce angiogenesis peripherally to myometrium. The intracapsular myomectomycan be done bylaparotomic, laparoscopic, robotic, vaginal and hysteroscopicapproach.The surgical benefit is visible during and after myomectomy: the bleeding is reduced, the myometrial anatomyis largely respected, themyometrial healing is preserved and enhanced, as confirmed by clinical and ultrasound investigations on scar site after intracapsular myomectomy.The study of the thickness of the pseudocapsule showed an increase in submucosal fibroids, compared to intramural and subserosal ones. This feature has a further impact on female reproduction to be investigated, as submucosal fibroids have been shown to negatively impact fertility.
---
Dr. Josef Jampílek
Professor
Department of Analytical Chemistry, Faculty of Natural Sciences, Comenius University in Bratislava, Slovakia;
Regional Centre of Advanced Technologies and Materials, Faculty of Science, Palacky University Olomouc, Czech Republic
---
Speech Title:
---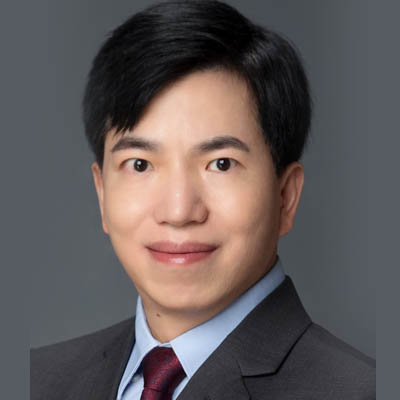 Dr. William Cho
Scientific Officer
Department of Clinical Oncology, Queen Elizabeth Hospital, Hong Kong, China
---
Speech Title:
---
Dr. Di Wang
Professor
School of life sciences, Jilin University, China
---
Speech Title:
---
Dr. Tao Gong
Professor,
College of Information Science and Technology, Donghua University, China
---
Speech Title:
---
Dr. Maja Rosič
Specialist of Gynecology and Obstetrics, Gynecology Health Services Rosič, Ptuj, Slovenia
---
Speech Title:
---

Dr. Sarawut Kumphune
Associate Professor
Biomedical Engineering Institute, Faculty of Engineering, Chiang Mai University, Thailand
---
Speech Title:
The cardioprotective potential of secretory leukocyte protease inhibitor (SLPI): new therapeutic candidate for Ischemic Heart Disease
Abstract: Despite advances in both knowledge and technology, Ischemic Heart Disease (IHD) remains the most common cause of death world-wide and is predicted to remain a serious cause of death in the future. One of the major causes of cardiac cell death during myocardial ischemia is the over secretion of protease enzymes surrounding the ischemic tissue. Therefore, inhibition of protease activity can, therefore, be considered as a powerful strategy for attenuation of ischaemia/reperfusion (I/R) injury, as well as further detrimental progression and, therefore, be considered as an alternative therapeutic strategy to save patients' life from myocardial I/R injury. The secretory leukocyte protease inhibitor (SLPI) is an 11.7 kDa non-glycosylated cationic protein, which has been known to inhibit several inflammatory proteases with several pharmaceutical effects. Our group showed several strategies, by means of gene overexpression and treatment of the recombinant proteins, in several cardiovascular related cell types such as cardiomyocytes, cardiac fibroblast, and vascular endothelial cells. The overexpression, as well as treatment with recombinant human(rh)-SLPI showed cardioprotective effect against in vitro I/R injury, ex vivo global ischaemia, and in vivo left anterior descending (LAD) coronary artery occlusion. The results also demonstrated that rhSLPI could potentially reduce reactive oxygen species, inflammation, apoptotic regulatory protein expression, and enhanced cell survival kinases. In conclusion, our group is the first and only group to study the role of SLPI in myocardial I/R injury and revealed its cardioprotective activity, which highlight the pharmaceutical potential of SLPI as a novel therapeutic candidate for IHD.

Keywords: ischaemic heart disease; ischaemia/reperfusion injury; secretory leukocyte protease inhibitor (SLPI); cardioprotection
---