Invited Speakers
---
Dr. Waqar Haque
Department of Radiation Oncology, Houston Methodist Hospital, U.S.A.
---
Speech Title:
Utilization of neoadjuvant intensity-modulated radiation therapy and proton beam therapy for esophageal cancer in the United States
Abstract: Background: Randomized esophageal cancer (EC) trials have utilized two- or three-dimensional conformal radiotherapy (3DCRT). Advanced radiotherapy (RT) techniques [(ARTs): intensity-modulated radiotherapy (IMRT) and proton beam therapy (PBT)] may have benefits, but are relatively unproven. This is the first study to date evaluating utilization of ARTs versus 3DCRT in the trimodality setting in the United States.
Methods: The National Cancer Data Base (NCDB) was queried (2004–2013) for newly-diagnosed cT1bT4bN0/N+M0 EC receiving neoadjuvant CRT followed by esophagectomy. The primary objective was to assess temporal trends, with multivariable logistic regression analysis assessing factors predictive of receiving ARTs. Secondarily, Kaplan-Meier analysis evaluated overall survival (OS), Cox proportional hazards modeling determined variables associated with OS, and postoperative complications were compared between cohorts.
Results: Altogether, 3,138 patients met criteria; 1,398 (45%) received 3DCRT, and 1,740 (55%) received ARTs (99% IMRT, 1% PBT). Temporally, utilization of ARTs is steadily rising in the United States, from 20% in 2004 to 69% in 2013, corresponding with a progressive decrease in utilization of 3DCRT. ARTs were more often delivered with advancing age, squamous cell histology, N2+ disease, and at academic centers (P0.05 for all). Treatment at an academic center independently correlated with improved OS (P<0.001).
Conclusions: Utilization of ARTs (IMRT in the vast majority) is steadily rising in the United States; 3DCRT is now used in a minority of patients. This has implications for payers and insurance coverage. ART use is impacted by not only age and disease factors, but also regional and facility differences. Treatment at an academic facility independently correlated with higher survival, which has implications for patient counseling.

Keywords: Esophageal cancer (EC); radiation therapy; chemotherapy; esophagectomy; intensity-modulated radiation therapy; proton beam therapy (PBT)

---
Dr. Alessandro Lelli
Department of Orthopedics, Hospital Casa di Cura Villa Regina, Bologna Italy
---
Speech Title:
The Lelli test: a new clinical test for the diagnosis of ACL lesion
Abstract: The Lelli Test is a new physical examination tool to diagnose anterior cruciate ligament (ACL) tears. Preliminary results suggest almost 100% sensitivity and specificity to diagnose acute and chronic complete ACL tears and clinically significant partial tears as compared with magnetic resonance imaging (MRI)

Methods: This study included 800 patients attending sports clinic at Department of orthopedics, Gruppo San Donato Italy, aged between 15-40 years with knee symptoms of giving way/locking/pain following or non sports injury.
Clinical history detail clinical assessment of knee for instability including Anterior drawer test, Lachman test, Pivot shift test and Lelli were performed by standard technique and recorded in the Performa. All patient underwent knee arthroscopic evaluation and needful procedure by an experienced arthroscopic surgeon. Arthroscopy findings of ACL tear was recorded and used to assess the reliability of clinical test.

Results: All tests were nearly 100% sensitive for patients with chronic, complete tears of ACL. However, for patients with acute, partial tears, the sensitivity was much lower for the Lachman Test (0.42), Anterior Drawer test (0.29) and Pivot Shift Test (0.11), but not the Lever Sign Test (1.00).

Conclusion: In general, chronic, complete tears were most successfully diagnosed but acute, partial tears were least successfully diagnosed. The Lelli Sign Test is more sensitive to correctly diagnosing both acute and partial tears of the ACL compared with other common manual tests. The clinical relevance is that some ACL ruptures may be more accurately diagnosed.

---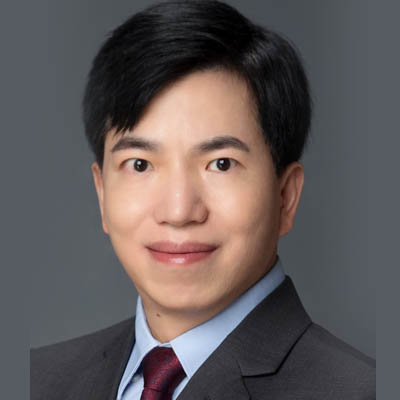 Dr. William Cho
Scientific Officer
Department of Clinical Oncology, Queen Elizabeth Hospital, Hong Kong, China
---
Speech Title:
---
Dr. Andrea Tinelli
Professor
Department of Obstetrics and Gynecology, "Veris delli Ponti" Hospital, Scorrano, Lecce, Italy;
Division of Experimental Endoscopic Surgery, Imaging,Technology and Minimally Invasive Therapy, Vito Fazzi Hospital, P.zza Muratore, Lecce, Italy;
Laboratory of Human Physiology,Phystech BioMed School, Faculty of Biological & Medical Physics, Moscow Institute of Physics and Technology (State University), Russia
---
Speech Title:
Pseudocapsule Thickness in Reproductive Surgery: A Further Possible Correlation Between Submucous Fibroids And Fertility
Abstract: Uterine fibroid, during its growth, cause the progressive formation of a peripheral anatomical structure, a pseudocapsule. This structure originates fromthe fibroid compression of the surrounding myometrium and separates fibroid from the healthy myometrium. The pseudocapsule shifts the myometrial muscular fibers, maintaining the integrity and contractility of uterine musculature. Fibroid is structurally anchored to its pseudocapsule by connective bridges, but it lacks its own true vascular pedicle. Occasionally, bridges of collagen fibers and vessels anchoringfibroid to myometrium interrupting the pseudocapsule surface. Those physio pathological phenomena result in the formation of a clear cleavage plane either between myoma and the pseudocapsule, or between the pseudocapsule and the surrounding myometrium, as well. At the ultrastructural level, visualized by transmission electron microscopy (TEM), the pseudocapsule cells have the features of smooth muscle cells like the myometrium, indicating that the pseudocapsule is part of the myometrium compressed by the myoma. Moreover, pseudocapsule is plentiful of collagen fibers, neurofibers and blood vessels, as a neurovascular bundle surrounding fibroid. Genetically, the pseudocapsule of the myoma has the same biological structure as the myometrium and the biochemical growth factors evaluation showed intense angiogenesis in pseudocapsule vessels. Angiogenetic factorsidentified in the pseudocapsule vessels are already widely involved in the physiology of the myometrium and these substances are thought to have a pivotal role in wound healing and muscular innervation. Myometrial wound healing is an interactive, dynamic process involving neuromodulators, angiogenetic factors, neuropeptides, blood cells, extracellular matrix, and parenchymal cells that follows three complex and overlapping phases: inflammation, tissue formation, and tissue remodeling. In the physiology of these processes, they also fit also nervous system and its neurotransmitters, as Substance P (SP), Vasoactive Intestinal Peptide (VIP), neuropeptide Y (NPY), Oxytocin (OXT), Vasopressin (VP), PGP 9.5, calcitonin gene-related peptide (CGRP), growth hormone-releasing hormone (GHRH). They play a role in mediating inflammation and wound healing, involved in physiology and scar repair in different tissues, including uterine muscle. In regenerative processes associated to pseudocapsule sparing, neuropeptides and neurotransmitters are speculativelyinvolved also in wound healing. Moreover, growth factors present in the myoma pseudocapsule induce angiogenesis peripherally to myometrium. The intracapsular myomectomycan be done bylaparotomic, laparoscopic, robotic, vaginal and hysteroscopicapproach.The surgical benefit is visible during and after myomectomy: the bleeding is reduced, the myometrial anatomyis largely respected, themyometrial healing is preserved and enhanced, as confirmed by clinical and ultrasound investigations on scar site after intracapsular myomectomy.The study of the thickness of the pseudocapsule showed an increase in submucosal fibroids, compared to intramural and subserosal ones. This feature has a further impact on female reproduction to be investigated, as submucosal fibroids have been shown to negatively impact fertility.
---

Dr. Sarawut Kumphune
Associate Professor
Biomedical Engineering Institute, Faculty of Engineering, Chiang Mai University, Thailand
---
Speech Title:
The cardioprotective potential of secretory leukocyte protease inhibitor (SLPI): new therapeutic candidate for Ischemic Heart Disease
Abstract: Despite advances in both knowledge and technology, Ischemic Heart Disease (IHD) remains the most common cause of death world-wide and is predicted to remain a serious cause of death in the future. One of the major causes of cardiac cell death during myocardial ischemia is the over secretion of protease enzymes surrounding the ischemic tissue. Therefore, inhibition of protease activity can, therefore, be considered as a powerful strategy for attenuation of ischaemia/reperfusion (I/R) injury, as well as further detrimental progression and, therefore, be considered as an alternative therapeutic strategy to save patients' life from myocardial I/R injury. The secretory leukocyte protease inhibitor (SLPI) is an 11.7 kDa non-glycosylated cationic protein, which has been known to inhibit several inflammatory proteases with several pharmaceutical effects. Our group showed several strategies, by means of gene overexpression and treatment of the recombinant proteins, in several cardiovascular related cell types such as cardiomyocytes, cardiac fibroblast, and vascular endothelial cells. The overexpression, as well as treatment with recombinant human(rh)-SLPI showed cardioprotective effect against in vitro I/R injury, ex vivo global ischaemia, and in vivo left anterior descending (LAD) coronary artery occlusion. The results also demonstrated that rhSLPI could potentially reduce reactive oxygen species, inflammation, apoptotic regulatory protein expression, and enhanced cell survival kinases. In conclusion, our group is the first and only group to study the role of SLPI in myocardial I/R injury and revealed its cardioprotective activity, which highlight the pharmaceutical potential of SLPI as a novel therapeutic candidate for IHD.

Keywords: ischaemic heart disease; ischaemia/reperfusion injury; secretory leukocyte protease inhibitor (SLPI); cardioprotection
---
Dr. Josef Jampílek
Professor
Department of Analytical Chemistry, Faculty of Natural Sciences, Comenius University in Bratislava, Slovakia;
Regional Centre of Advanced Technologies and Materials, Faculty of Science, Palacky University Olomouc, Czech Republic
---
Speech Title:
---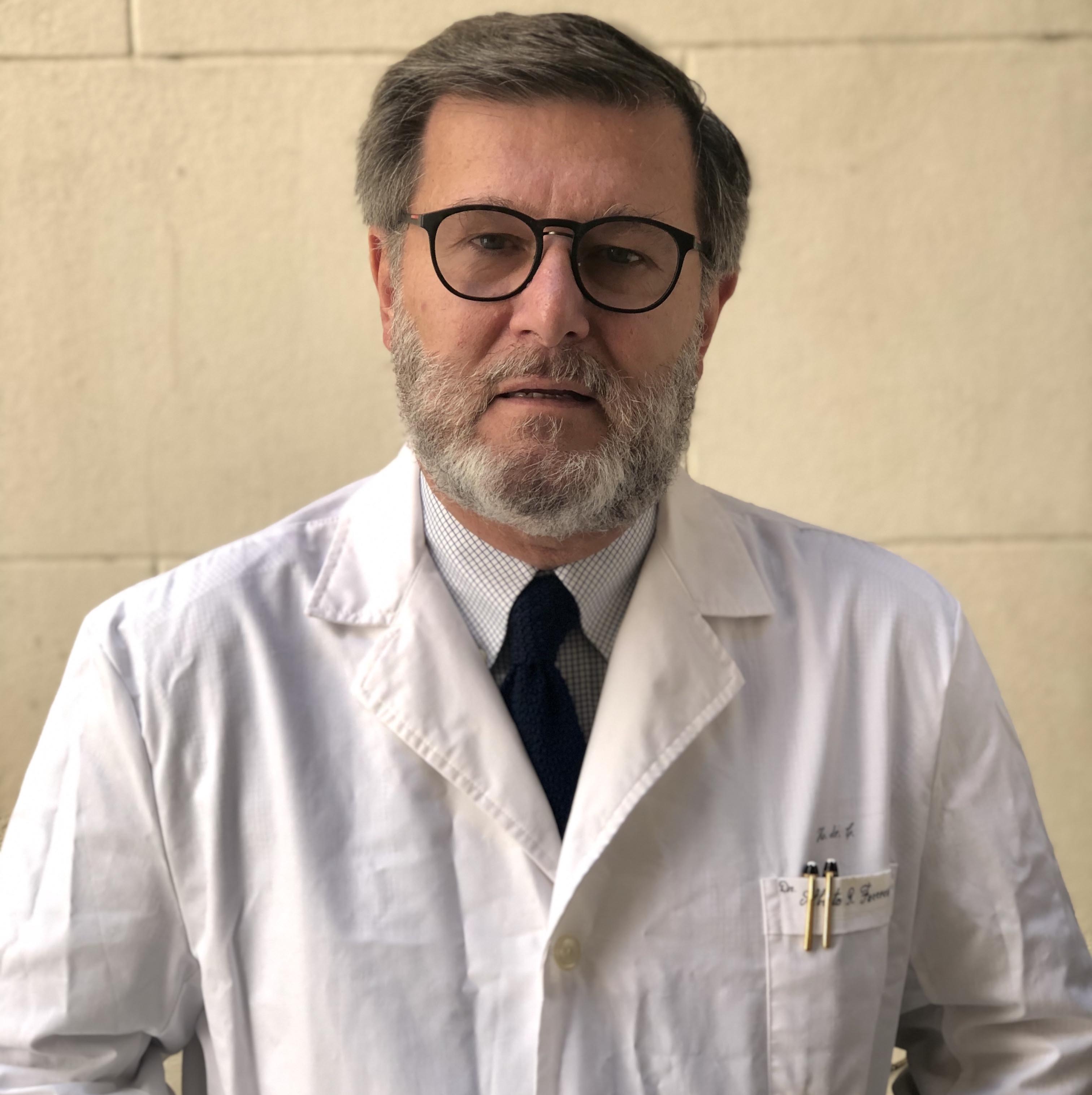 Dr. Alberto R. Ferreres
Professor of Surgery, Chairman of Department of General Surgery, University of Buenos Aires;
"Dr. Carlos A. Bocalandro" Hospital, Argentina
---
Speech Title:
---
Dr. Anca Mazare
Department of Materials Science, Friedrich-Alexander University, Germany
---
Speech Title:
TiO2 anodic nanotubes: current status and prospects in biomedical applications
Abstract: In the field of implant biomaterials, titanium and titanium-based alloys have proven to be ideal materials, due to their increased osseointegration and corrosion resistance. Moreover, their biological response is governed by the surface properties. Therefore, nanoscale surface modifications of these materials have received extensive focus especially as such surface modifications have led to improved biocompatibility and corrosion resistance [1,2]. Self-organized TiO2 nanotubes obtained by electrochemical anodization have the advantage of a well controlled nanoscale topography, high aspect ratio and high surface area, directional charge, and ion transport properties, etc., which led to their widespread use in a multitude of applications. Anodization can also be used on a wide range of elements and alloys (Ta, Nb, Zr, TiZr, TiNb, Ti6Al7Nb, etc.) [1,2]. With respect to biomedical applications, this includes specific directions such as osseointegration, biosensors, antibacterial activity, drug delivery, mitigation of the inflammatory response, etc. [2,3] which are built on the excellent control over the morphology and nanotopography. Moreover, cells respond to the nanoscale dimensions of the surface and can be synergistically influenced by the nanotopograhy and by addition of growth factors [1,2,5]. Here we present the key anodic parameters that are necessary for establishing different nanotubular morphologies, as well as their effect on the top morphology of the nanotubes (initiation layer, open-top, nanograss). Moreover, the focus is on crucial aspects for tailoring the nanotube morphology for biomedical applications. We further discuss the key interactions with osteoblast cells or stem cells in in vitro tests (osteoblasts or stem cells in cell culture models), thus evaluating the use of various nanotubular structures in biomedical applications and their advantage for further use in biomedical applications, as well as future prospects with respect to drug delivery, osseointegration and tissue engineering. 1. K. Lee; A. Mazare; P. Schmuki Chem. Rev. 2014, 114, 9385. 2. M. Kulkarni; A. Mazare; E. Gongadze; S. Perutkova; V. Kralj-Iglič; I. Milosev; P. Schmuki; A. Iglič Nanotechnology 2015, 26, 062002. 3. M. Kulkarni; A. Mazare; J. Park; E. Gongadze; M.S. Killian; S. Kralj; K. von der Mark; A. Iglič; P. Schmuki, Acta Biomaterialia 2016, 45, 357. 4. R. Ion; M.G. Necula; A. Mazare; V. Mitran; P. Neacsu; P. Schmuki; A. Cimpean Current Medicinal Chemistry 2020, 20, 1. 5. A. Mazare; J. Park; S. Simons; S. Mohajernia; I. Hwang; J.E. Yoo; H. Schneider, M.J. Fischer; P. Schmuki Acta Biomaterialia, 2019, 97, 681.

Keywords: Electrochemical anodization; TiO2 nanotubes; Biomedical; Osseointegration
---
Dr. Liming Chen
Professor
Department of Biophysics and Molecular Physiology, School of Life Science and Technology, Huazhong University of Science and Technology, China
---
Speech Title:
Na+/HCO3– Cotransporters in the Kidney: Physiology and Functional Regulation
Abstract: The kidney plays a central role in maintaining the systemic fluid and electrolyte homeostasis in the body through epithelial reabsorption and urinary excretion. The transepithelial transport of fluid and solutes in the kidney depends on a series of membrane channels and transporters specifically expressed in the apical and/or basolateral membrane of different segments of renal tubules. The SoLute Carrier family 4 (SLC4) represents a major HCO3– transporter family that includes five Na+-dependent HCO3– transporters (NBCs) and three Na+-independent Cl−/HCO3– exchangers. The SLC4 family HCO3– transporters are widely expressed in the epithelia along different segments of the renal tubule and play an essential role in the transport of acid-base and NaCl in the kidney. Genetic studies have demonstrated that dysfunction of the SLC4 family transporters are associated with the development of severe renal tubular metabolic acidosis, hypertension, mental disrorders, migraine etc. In the past decade, enormous progresses have been made in understanding the physological roles of the SLC4 family HCO3– transporters in the kidney. These progresses have greatly advanced our knowledge about the pathophysiological mechanism underlying the diseases associated with the SLC4 family genes. In the presentation, I will talk about our latest findings about the physiological roles of the SLC4 family transporters for the transport of acid-base equivalents and NaCl in the kidney, as well as new molecuar mechanism underlying the functional regulation of these transporters.

Keywords: Membrane transporter; Renal reabsorption; Hypertension; Metabolic acidosis; Protein interaction; Ion transport; Epithelium.
---
Dr. Yan-Ru Lou,
Professor
Department of Clinical Pharmacy and Drug Administration, School of Pharmacy, Fudan University
---
Speech Title:
---
Dr. Maja Rosič
Specialist of Gynecology and Obstetrics, Gynecology Health Services Rosič, Ptuj, Slovenia
---
Speech Title:
---
Dr. Lucia Marcocci
Associate Professor
Department of Biochemical Sciences "A. Rossi Fanelli", Sapienza University of Rome, Italy
---
Speech Title:
---
Dr. Jakub Dalibor Rybka
Associate professor
Adam Mickiewicz University in Poznań, Poland
---
Speech Title:
The Laboratory of Applied Biotechnology – from 3D bioprinted meniscus to COVID-19 immunodiagnostics
Abstract: The topics of our research revolve around tissue engineering, 3D bioprinting, meniscus regeneration, and most recently, COVID-19 diagnostics. We are also actively participating in efforts directed towards the automation and robotization of biotech laboratories. Our mission is to venture beyond the boundaries of basic science and bridge academic discoveries with real-life applications. We strive to establish meaningful partnerships with both scientific and industrial entities to drive innovation in biotechnology. 3D bioprinting allows mimicking spatial characteristics of biological structures with the use of bioinks, composed mainly of biocompatible hydrogels. 3D bioprinting enables precise cell deposition while providing optimal conditions for cellular growth and proliferation. This technology is suitable for the creation of various models, reflecting tissue environment more precisely in comparison to monolayer cell cultures. Additionally, 3D bioprinting as a part of novel tissue engineering approaches offers a possibility to restore the physiological functions of an organ without resorting to artificial implants. Our main focus is to utilize 3D bioprinting for meniscus regeneration. The main diagnostic tool utilized to detect ongoing infection with SARS-CoV-2 is based on the real-time polymerase chain reaction (RT-PCR), which detects viral genetic material in patients. It is a precise and reliable method to determine the carriers of the infection. Immunodiagnostics of COVID-19 is a crucial supplement for RT-PCR diagnostics, as the gradual development of herd immunity may affect policies employed to countermeasure the effects of the ongoing pandemic. Additionally, it will be crucial for the evaluation of the vaccines, including long-term immunity, and their efficacy against novel strains of the virus. Our team is focused on developing an in-house, high-throughput system for COVID-19 diagnostics, utilizing a robotic station and optimized ELISA.

Keywords: applied biotechnology, bionanotechnology, 3D bioprinting, tissue engineering, covid-19 immunodiagnostics
---
Dr. Di Wang
Professor
School of life sciences, Jilin University, China
---
Speech Title:
---
Dr. Tao Gong
Professor
College of Information Science and Technology, Donghua University, China
---
Speech Title:
---