Invited Speakers
---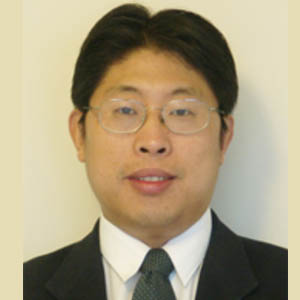 Dr. Yuntao Wu
Professor
Center for Infectious Disease Research, George Mason University, Manassas, USA
---
Speech Title:
Breaking cellular cortical actin barrier to enhance gene and drug delivery through viral vectors and exosomes
Abstract: The cortical actin provides mechanical support for cells. Our previous studies have suggested that the cortical actin is also a natural barrier that can impede viral entry and intracellular migration. To overcome the cortical actin barrier, viruses frequently hijack cellular actin modulators such as cofilin and Arp2/3 to promoting actin dynamics to facilitate infection. In this presentation, I will share our recent efforts in developing novel technologies to promote actin dynamics to enhance gene and drug delivery through lenti- and retro-viral vectors, and extracellular vesicles.
---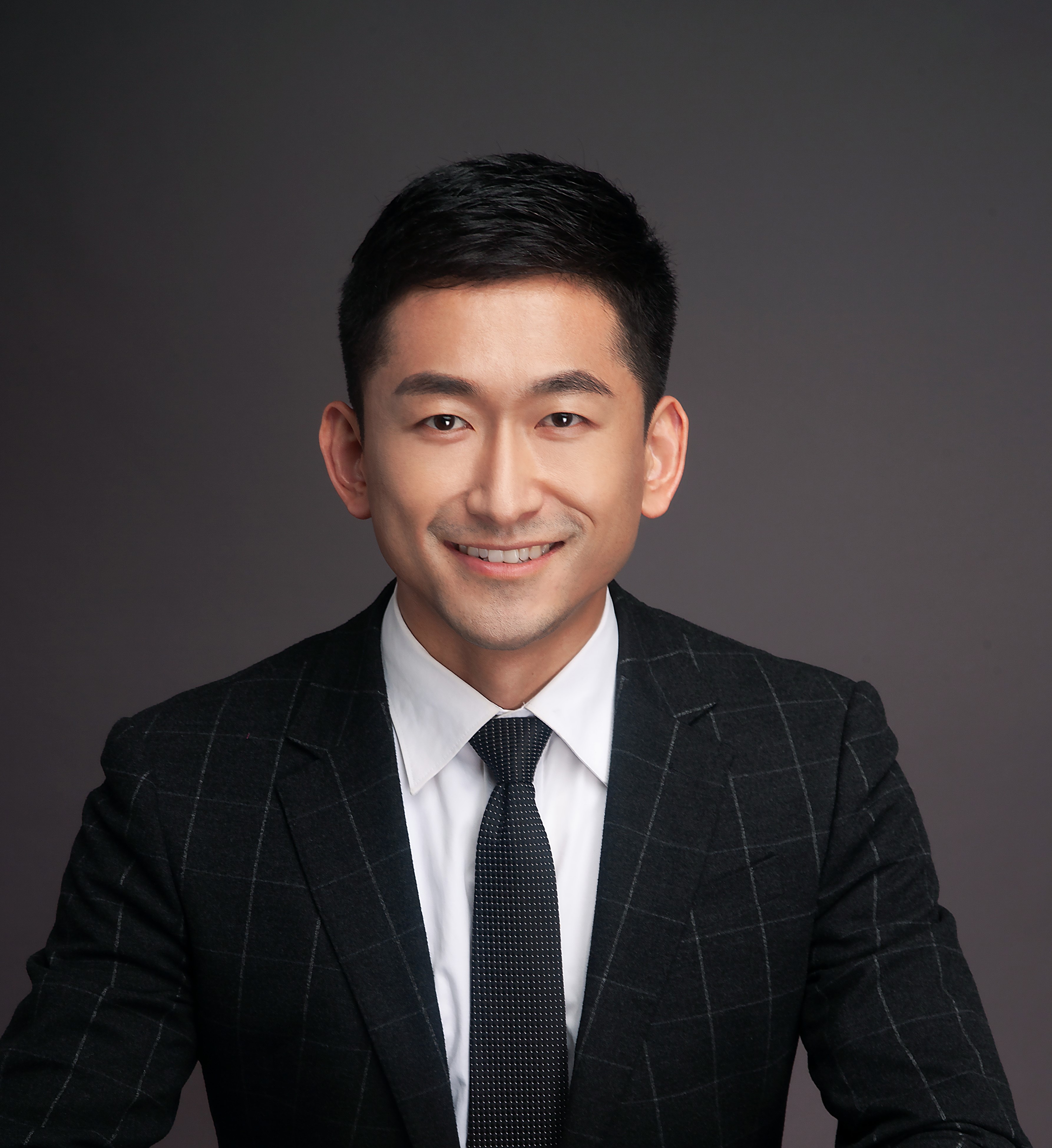 Dr. Wencheng Zhang
Research Associate Professor
Institute for Regenerative Medicine
Shanghai East Hospital
School of Life Science and Technology, Tongji University, China
---
Speech Title:
Patch Grafting of Stem Cell Organoids into the Liver and Pancreas to Rescue the Diseases States
Abstract: Epithelial cell therapies have been at an impasse because of inefficient methods of transplantation to solid organs. We established patch grafting strategies enabled transplantation of ≥108th (pigs) or ≥106th-7th (mice) organoids/patch of biliary tree stem/progenitors into livers of hosts. Grafts consisted of organoids prepared in serum-free Kubota's Medium and embedded in soft (~100 Pa) hyaluronan hydrogels; placed against target sites; covered with a backing of silk impregnated with more rigid hyaluronan hydrogels (~700 Pa); and use of backing to tether grafts with sutures or glue to target sites. A hyaluronan coating (~200 Pa) onto the serosal surface of the graft served to minimize adhesions with neighbouring organs. Graft conditions fostered expression of multiple matrix-metalloproteinases (MMPs) resulting in transient loss of the organ's matrix-dictated histological features and correlated with rapid integration of organoids throughout the organs and without emboli or ectopic cell distribution. Within another week, there was clearance of graft biomaterials, muted expression of MMPs, restoration of matrix-dictated histology, and maturation of donor cells to functional adult fates. The ability of patch grafts of organoids to rescue hosts from genetic-based disease states was demonstrated with grafts on livers, able to rescue NRG/FAH-KO mice from type I tyrosinemia. With the same grafts, if on pancreas, they were able to rescue NRG/Akita mice from type I diabetes. Utilizing the same grafting biomaterials and the same mesenchymal stem/progenitors, varying only the choice of epithelial stem cell populations in the organoids, the patch grafting provides a generic method of delivering cells into target organs.

Keywords: patch grafting, liver, pancreas, biliary tree, stem/progenitors, organoids, tyrosinemia, diabetes, cell therapies

Acknowledgements:
A sponsored research grant from Vesta Therapeutics (Bethesda, MD) to L. M. Reid at UNC (Chapel Hill, NC) provided most of the funding for the studies. Vesta Therapeutics is a wholly owned subsidiary of Toucan Capital (Bethesda, MD). A grant on the H2B-GFP pigs (NIH HL051587) was awarded to J.A. Piedrahita at NCSU (Raleigh, NC). John Cullen, DVM (now retired) and Stephany Montgomery, DVM, PhD (UNC at Chapel Hill) provided guidance in early stages of the project.
Patents have been filed on various aspects of the technologies including for grafting strategies for solid organs. All are owned by UNC. The clinical uses in humans of the IP are licensed to Vesta Therapeutics (Bethesda, MD), and the clinical uses in non-humans (veterinary uses) and the non-clinical, commercial uses are licensed to PhoenixSongs Biologicals (Branford, CT). None of the authors have equity in Vesta, nor have a position within the company, and none have been provided payments for consulting. LMR is one of the founders of PhoenixSongs Biologicals and has an equity position in the company but does not receive salary nor consulting nor research funds from the company.
Bioinformatic analysis and genetic signature study were supported by This work was funded by Major Program of National Key Research and Development Project (2020YFA0112600, 2019YFA0801502), National Natural Science Foundation of China (82173019, 82270638, 82203741), Shanghai Pujiang Program (21PJD059), the Project of Shanghai Science and Technology Commission (19140902900, 22ZR1451100, 22Y11908500), Program of Shanghai Academic/Technology Research Leader (20XD1434000), Peak Disciplines (Type IV) of Institutions of Higher Learning in Shanghai, Jiangxi Provincial Natural Science Foundation (20212ACB206033), and Shanghai Engineering Research Center of Stem Cells Translational Medicine (20DZ2255100).
Discounted rates for using core services were provided by federal funding of the cores. These included: a histology core funded by the Center for Gastrointestinal and Biliary Disease Biology via an NIDDK Grant (DK34987); the Lineberger Cancer Center grant (NCI grant # CA016086) with Shelly Earp, PhD being the director; the Carolina Center for Genome Sciences (Katherine Hoadley, director) and the UNC Center for Bioinformatics (Hemant Kelkar, director).

Related publications:
1. Zhang W, Lanzoni G, Hani H, Overi D, Cardinale V, Simpson S, Pitman W, Allen A, Yi X, Wang X, Gerber D, Prestwich G, Lozoya O, Gaudio E, Alvaro D, Tokaz D, Dominguez-Bendala J, 1Adin C, 2 Piedrahita J, Mathews K, 3Sethupathy P, Carpino G, 4He Z, Wauthier E, and 5Reid LM. Patch grafting, strategies for transplantation of organoids into solid organs such as liver. Biomaterials. 2021 Oct. http://doi.10.1016/j.biomaterials.2021.121067. Bolded: senior authors. Corresponding senior authors on 1veterinary issues; 2porcine genetics; 3genetic signatures, 4bioinformatics, and on 5stem cells, matrix biology/chemistry and overall.

2. Zhang W, Wauthier E, Lanzoni G, Hani, H, Yi X, Overi D , Lei Shi L, Simpson S, Allen A, Suitt C, Ezzell J.A., Alvaro D, Cardinale V, Gaudio E, Carpino G, Prestwich G, Dominguez-Bendala J, Gerber D, Matthews K, 1Piedrahita J, 2Adin C, 3Sethupathy, P, 4He Z, and 5Reid L.M. Patch grafting of organoids of stem/progenitors into solid organs can correct genetic-based disease states. Biomaterials. 2022. https://doi.org/10.1016/j.biomaterials.2022.121647. Bolded: Senior authors. Corresponding senior authors on 1porcine genetics; 2veterinary issues; 3genetic signatures, 4bioinformatics, and on 5stem cells, matrix biology/chemistry and overall.

---
Dr. Yongling Zhu
Assistant Professor
Departments of Ophthalmology and Neuroscience, Feinberg School of Medicine, Northwestern University, Chicago, U.S.A.
---
Speech Title:
Intersectional Mapping of Glutamate/GABA Co- transmission Neurons in the Brain
Abstract: Brain functions are accomplished by circuits formed by selective wiring of specific neurons. However, the inability to define neuronal types has been a major bottleneck in the analysis of neuronal circuits and brain disorders. Fortunately, the emergence of intersectional genetics has opened up new avenues to address this challenge. The multi-component intersectional genetic strategies have advanced beyond the earlier single-component system to provide more precise and more versatile targeting of cell types. In this talk, I will discuss a recent project in my lab using Cre/Flp intersectional genetics to identify glutamate/GABA co-transmission neurons in the brain and then mapped their projections. Glutamate/GABA co-transmission neurons are special players in neuronal circuits and often provide diverse and flexible means to regulate synaptic transmission between individual synaptic partners. By creating intersections between vesicular glutamate transporters (VGLUT) and vesicular GABA transporters (VGAT), we mapped 30 brain regions containing neurons that co-express VGLUT and VGAT, and we further identified the lateral habenula (LHb) as the primarily targeted brain region for glutamate/GABA co-transmission. Focusing on the LHb as a target, we identified glutamatergic, GABAergic, or co-glutamatergic/GABAergic innervations from ~40 brain regions. Collectively, our results highlight the power of intersectional genetics in anatomical and functional dissections of neuronal circuitry.
---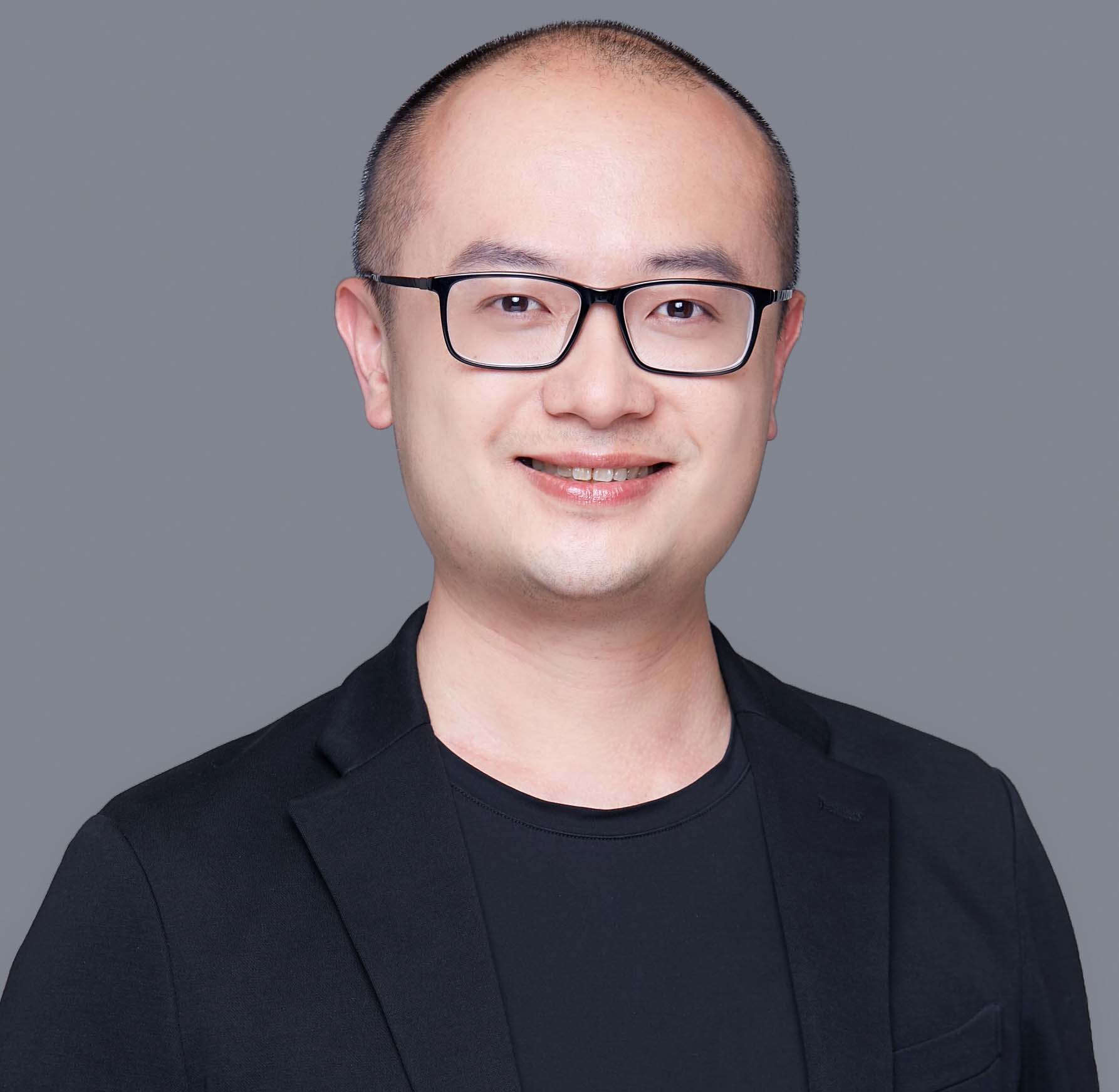 Dr. Chien-Hung Yeh
Professor
School of Information and Electronics, Beijing Institute of Technology, China
---
Speech Title:
Brain-States Decoding based on Nonlinear Decomposition and Hidden Markov Model for Patients with Parkinson's Disease during Stepping
Abstract: Gait impairment seriously affects the motor ability and life quality of patients with Parkinson's disease (PD) with less effective clinical treatment relative to other usual symptoms. Excessive β burst activity in the subthalamic nucleus (STN) has been reported as critical to motor impairment, while auditory cues can improve gait performance. However, whether local field potential (LFP) recordings from the STN can decode the brain state for PD during steps, meanwhile reflecting the effect of rhythmic auditory cues remains unclear. To decode the brain dynamics and examine the effectiveness of auditory cues for gait regulation in PD. Eight PD patients undergoing bilateral STN implantation of deep brain stimulation (DBS) electrodes were included, and a decoder integrating masking empirical mode decomposition (MEMD) and hidden Markov model was proposed to analyze their LFPs during stepping with or without sound cues. β bursts were significantly suppressed during and after cues, which was manifested in the decrease of their fractional occupancy (FO) and the shorter state lifetime (LT). However, α bursts show the opposite, with the FO and LT of α burst activity increased during and after cues. Our results support the validity of MEMD-HMM for brain-state decoding with varying gait and cues. Rhythmic auditory cues promote gait performance, and the fluctuation of temporal features (FO and LT) in multiple frequency bands under sound conditions are reflected by state transitions. These results could provide feedback guidance for closed-loop DBS and facilitate future implementation of a brain-computer interface to treat PD gait problems.

Keywords: brain-states decoding, auditory cues, Parkinson's disease, masking empirical mode decomposition, hidden Markov model

Acknowledgements: This work is supported by the National Natural Science Foundation of China (Grant No. 62001026, No.62171028), and the BIT High-level Fellow Research Fund Program (No. 3050012222022).

---
Dr. Igor Pantić
Professor
Department of medical physiology, Faculty of Medicine, University of Belgrade, Serbia
University of Haifa, Israel
College of Medicine and Health Sciences, Khalifa University of Science and Technology, UAE
---
Speech Title:
Artificial intelligence approaches based on Support vector machine models in contemporary medical physiology research
Abstract: Support Vector Machines (SVM) are a class of supervised machine learning algorithms that can be used for predictive modeling in various fundamental and applied medical sciences. It is commonly used to create a hyperplane that differentiates the data into categories and this differentiation can be achieved either by linearly separating the data or by projecting it into a higher-dimensional space. Such techniques have promising applications in the classification of data obtained from signal analysis in medical physiology and related fields. In the past, various SVM models have been developed to evaluate patterns in heart rate variability, ECG signals, and to predict the outcomes of certain cardiovascular diseases. Large amounts of data from gene expression profiles can be harnessed for SVM training and testing, subsequently producing a model that contributes to predicting disease susceptibility. Support vector machines can also be employed to automate and expedite contemporary research protocols in experimental physiology. In this paper, we present several sophisticated SVM models developed in our previous research for the evaluation of two-dimensional signals. We also focus on the limitations of SVM models in medical physiology and issues related to their interpretability and reproducibility.

Keywords: Machine learning, Signal, Cell, Physiology, Algorithms, Predictive Modeling

Acknowledgements
This research was supported by the Science Fund of the Republic of Serbia, grant No. 7739645 "Automated sensing system based on fractal, textural and wavelet computational methods for detection of low-level cellular damage", SensoFracTW.

---
Dr. Peng Li
Assistant Professor of Medicine, Harvard Medical School
Lead Investigator, Brigham and Women's Hospital
Research Director, Medical Biodynamics Program
---
Speech Title:
Analytical Approaches for Circadian Rest-Activity Rhythms and New Insights into Cognitive Aging
Abstract: Activities of living species are regulated by an internal clock with a near 24-h cycle in synchrony with the Earth's rotation. It has been hardwired into biology with the evolution of life. Chronobiology is a field devoted to studying biological rhythms. Analytical approaches have been developed over the years to characterize the rhythms and to understand the intactness of circadian function. Circadian disturbances are emerging as potential contributors to adverse health consequences including neurocognitive disorders or degenerations such as Alzheimer's disease (AD). Animal models also demonstrate a putative causal role of circadian dysregulation and AD pathogenesis. In this talk, Dr. Li will present both classical and new approaches in the field of chronobiology to analyze continuously monitored physiological signals for circadian rhythms or function. He will then present results from his translational studies in older as well as middle- to older-aged adults that provide novel insights into cognitive health and cognitive aging. Dr. Li will talk about the interplay between aging and Alzheimer's that differentially influence the longitudinal profile of circadian rhythms. He will also present results that demonstrate a potential bidirectional link between circadian dysregulation and cognitive impairment or AD.

Funding: The research resented in this talk was partially supported by the BrightFocus Foundation (A2020886S), a Developmental Award from the Harvard University Center for AIDS Research, a Pilot Study Award from the HIV and Aging Research Consortium, and the Fund to Sustain Research Excellence from the Brigham Research Institute. The work was also partially supported by the NIH.
---
Dr. Qun Wei
Professor
Department of Biomedical Engineering, College of Engineering, Keimyung University, Republic of Korea
---
Speech Title:
A personal multimodal smart stethoscope for daily cardiovascular health monitoring
Abstract: Heart sound and heart rate (pulse) are the most common physiological signals to diagnose cardiovascular diseases. Measuring these signals using one device and analyzing their interrelationships simultaneously can improve the accuracy of existing methods and propose new approaches for diagnosing cardiovascular diseases. Therefore, a personal multi-modal smart stethoscope with dual deterministic model-based heart sound analysis (DDM-HSA) has been developed for daily cardiovascular health monitoring. The proposed device is designed as a compact PC mouse for easy grasping and attachment to the surface of the chest using only one hand. A digital microphone and photoplethysmography (PPG) sensor are installed on the bottom and top surfaces of the device, respectively, to simultaneously measure heart sound and pulse from the user's chest and finger. Also, the DDM-HSA is designed in a parallel structure that uses these two physiological signals related to the heartbeat, enabling more accurate heart sound identification. The experimental results show that the promising performance of the proposed device with the DDM-HSA had the highest performance in automatic S1 and S2 heart sound identification. The findings of this study are anticipated to provide improved technology to detect heart sounds and analyze cardiac activities using only physiological signals that wearable devices can measure in a mobile environment for daily life.

Keywords: Multimodal, physiological signal, cardiovascular disease, wearable device, self-diagnosis.

---
Dr. Josef Jampílek
Professor
Department of Analytical Chemistry, Faculty of Natural Sciences, Comenius University in Bratislava, Slovakia;
Department of Chemical Biology, Faculty of Science, Palacky University Olomouc, Czech Republic
---
Speech Title:
Multi-target Anti-infective Agents Based on Salicylic Scaffold
Abstract: Increasing microbial burden and the development of antimicrobial resistance (AMR) pose a major threat to human health worldwide. In addition to the increased risk of patient death, AMR results in longer hospital stays and increased healthcare costs. This situation is of course undesirable and the most advantageous is the design of new agents with a new/innovative mechanism of action. One possibility for the design of new drugs is inspiration from natural compounds with multiple activities, such as salicylic acid derivatives. By modifying the scaffolds of such compounds, molecules with a broad spectrum of action can be obtained, and therefore it is advantageous to use them for the design of multi-targeted anti-invasive agents. Salicylanilides are simple, small and relatively old molecules, yet they surprise with a wide range of biological activities and the ability to influence various cell structures. Hydroxynaphthalenecarboxanilides can be considered as cyclic analogues of salicylanilides and have also been described mainly for their anti-invasive activity against both cancer lines and Gram-positive bacteria and mycobacteria. Recently, novel anilides structurally derived from the salicylic scaffold have been designed, which showed potent bactericidal activity against clinical isolates of drug-resistant Gram-positive bacteria, as well as activity against mycobacteria. These small molecules will be discussed in this contribution.

Keywords: salicylanilides, hydroxynaphthelene-carboxamides, multi-target drugs, antimicrobial agents

Acknowledgements: This study was supported by projects APVV-22-0133 and VEGA 1/0116/22.
---
Dr. Hanmin Peng
Professor
State Key Lab of Mechanics and Control for Aerospace Structures, College of Aerospace Engineering, Nanjing University of Aeronautics and Astronautics, China
---
Speech Title:
Controlled Sonophoresis on Drug Delivery Utilizing Ultrasonic Devices
Abstract: Sonophoresis is currently being attempted as a drug delivery method in clinical areas. However, it is difficult to achieve an effective control and satisfy the varying drug dosage requirements of individual patients. To address it, we have developed a series of ultrasound devices that can be applied to transdermal drug delivery or controlled drug release to the mucosa of digestive tract. For examples, we proposed a method aimed at controlling transdermal permeability using a certain sound intensity (≥ 1 W/cm2) with a pressure control strategy. Changing the static pressure from an ultrasonic motor could effectively control the drug permeability of the skin, and the penetration accuracy was increased by about 2 times. We also developed a piezoelectric single-crystal ultrasonic transducer (the diameter was only 2.2 mm and the mass was 0.076 g) to produce acoustic waves, which could promote the drug delivery in the designed position of the digestive tract through an endoscope. In in vitro sonophoresis experiment, the gastric mucosa permeability to Bovine Serum Albumin increased about 5.6 times when the ultrasonic transducer was activated at 40 Vpp and 60% duty ratio, proving that employment of this transducer could facilitate drug penetration in the gastric mucosa. Moreover, a thermally trigger method (40 °C~42 °C) using the above ultrasonic device can largely enhance the drug release speed in the gastric mucosa. Hence, these results hold a great implication for applications of these ultrasonic devices for targeted sonophoresis in the skin or the gastrointestinal tract.
Keywords: Sonophoresis, Drug delivery, Ultrasound Medicine, Piezoelectricity technology

Acknowledgements: This work is supported by the following funding organizations in China: This work is supported by the National Natural Science Foundation of China (Grant No. 51875280), the outstanding Youth Science Foundation of Jiangsu province (Grant No. BK20180067), the Open and the Self-determined Re-search Fund of State Key Laboratory of Mechanics and Control for Aerospace Structures (Nanjing University of Aeronautics and Astronautics, Grant No. MCMS-I-0319Y01), and the Fundamental Research Funds for the Central Universities (Grant No. NJ2022007).


---
More speakers will be updated soon...